WORKING TO CURE CANCER
THE NATURAL WAY
The Beljanski Foundation's overall mission is to study and share knowledge of effective non-toxic natural answers that work both alone and in synergy with traditional western medicine to cure cancer and other chronic diseases the natural way.
How to Protect Yourself from
Skin Cancer
Don't miss this exclusive virtual event!
It will be an opportunity to virtually meet and learn from
Sylvie Beljanski and Stephen Heuer!
Register now
Healthy Tuesday about
Cancer diagnosis: Help! What can I do?
Don't miss this exclusive virtual event! It will be an opportunity to virtually meet and learn from
Sylvie Beljanski and Kashif Khan!
Register Now
A Thorough, yet Natural Approach to After Cancer Treatment Care
Sunday February 19 2023, 12:15 pm - 1:15 pm
A lecture by Sylvie Beljanski to be presented at the 16th Annual International IPT Conference: Stories of Cancer Survivorship: Integrative physicians share what worked and why.
Register Now
Virtual Healthy Tuesdays:
Women's Health and Cancer
Don't miss this exclusive virtual event! It will be an opportunity to virtually meet and learn from Sylvie Beljanski and Martine Calache, CCH! 100% of the proceeds from the event will fund ongoing research of The Beljanski Foundation.
Register now
You're Invited to Discover the New World of Skin Care
Join The Beljanski Foundation for a night of celebrating in the name of natural healing. Guests will be the first to know about the NEW WORLD OF SKIN CARE, research conducted in partnership with The University of Kansas Medical Center.
Register Now
Newly Released Study: Good news for all men over 50
---
Rauwolfia vomitoria extract suppresses benign prostatic hyperplasia by inducing autophagic apoptosis through endoplasmic reticulum stress.
In Benign Prostatic Hyperplasia (BPH), a chronic inflammation that causes prostate enlargement, Rauwolfia vomitoria extract triggers persistent autophagy that leads to death of BPH cells by apoptosis. The result is that BPH cells are removed from the body.
Normally, cells maintain homeostasis by recycling their proteins and organelles using a process called autophagy—literally "self-digestion". Autophagy promotes the survival of cells that contain defective proteins or structures: the recovered components can be reused to make healthy proteins and structures.
In BPH, Rauwolfia extract induces an extension of the self-digestion process called autophagic apoptosis, which ends in BPH cell death. For the serious inflammation in Benign Prostatic Hyperplasia, induction of autophagic apoptosis is just what the doctor ordered and Rauwolfia extract does it!
Rauwolfia extract is likely to trigger this mechanism in precancerous inflammations in other hormonally regulated tissues such as breast.
This new research, from Dr. Jun Yan laboratory in China, was published in the prestigious journal BMC Complementary Medicine and Therapies https://bmccomplementmedtherapies.biomedcentral.com/articles/10.1186/s12906-022-03610-4
Read more
In 1971, President Nixon signed the National Cancer Act, declaring the War On Cancer. Fifty years and several billions later, Cancer is the second leading cause of death worldwide, with 1 in 6 deaths due to cancer globally. According to the National Cancer Institute, in 2018, there were 18.1 million new cases and 9.5 million cancer-related deaths worldwide. By 2040, the number of new cancer cases per year is expected to rise to 29.5 million and the number of cancer-related deaths to 16.4 million.
For a different outcome, let's look at cancer differently. After all, doing the same thing again and again and hoping for a different result is the definition of insanity.
Dr. Mirko Beljanski (1923-1998), a researcher at the Pasteur Institute in Paris, France made several major discoveries (https://www.beljanski.org/biography-mirko-beljanski-phd/) that led to a new promising avenue to address cancer. A different and natural approach to cancer, selectively targeting the duplication of Cancer DNA. For the past 20 years, and with the support of numerous cancer survivors around the world, the Beljanski Foundation works relentlessly to support research programs of effective non-toxic answers that bring us closer to a Natural Cure to Cancer.
The Beljanski Foundation has been selected as one of the Top-Rated Nonprofits by GreatNonprofits, the leading website for community recommendations of charities and nonprofits.
Learn more
Donate to the Beljanski Foundation now and support our latest groundbreaking research to help people beat cancer at any stage.
Awarded Gold Seal of Transparency 4 Years in a Row
---
The Gold Seal has been awarded to The Beljanski Foundation by GuideStar. GuideStar by Candid's Gold Seal is given only to those non-profits displaying the highest level of transparency with financial reports, board governance and community engagement. This seal reveals our diligence with maintaining up to date data honestly and with integrity. Prospective donors appreciate this significant recognition of conscientiousness.
For several decades the Beljanski Foundation has been working collaboratively with researchers worldwide to find natural cures for cancer-free living.
The Beljanski Approach to Cancer
---
Active on all cancer stages
"Dr. Mirko Beljanski took a view of cancer that no one had ever seen before. When he looked at carcinogens (substances that stimulate cancer cells but not healthy cells), he realized that there must be some substances that act in the opposite way—substances that would destabilize cancer cells, but leave healthy cells alone [...] With this brilliant new concept, Beljanski tried to change the way we treat cancer patients. That was more than twenty years ago, and the mainstream still hasn't caught on."
— Cagan, Michele. "Breakthrough Studies Reveal Miracle Plants Defeats the Two Most Incurable Cancer-Pancreatic and Ovarian." Health Sciences Institute Members Alert 18, No. 4 (December 2013).
View All Press Mentions
Based upon the legacy of Dr. Mirko Beljanski, PhD, known as "The Father of Environmental Medicine", our cancer-fighting, natural and non-toxic solutions discovered through our over 70-years of research offer safe and effective anti-cancer results against many cancers at all stages.
The Beljanski Foundation's life-saving cancer research looks at curing cancer holistically. Our breakthroughs have worked alone and synergistically with traditional therapy with fewer adverse effects, often helping patients undergoing treatment remain in remission without cancer recurrence.
Conventional cancer treatments have virtually remained unchanged for more than half a century failing to cure most cancers. Too often patients are not fully informed about the real risk of conventional cancer treatments (surgery, chemotherapy drugs, radiation). Unknowingly, patients may become endangered by secondary causes of death associated with them. Survivors, too, are often left with weakened immune systems after rigorous rounds of chemotherapy and radiation, compromising their longevity and quality of life.
Unlock the Power of the 5 Best Cancer Fighting Botanicals Backed by over 70 Years of Scientific Research
---
Learn how to naturally fight cancer and other chronic diseases on three different fronts
Understand the synergistic anticancer activities of natural extracts
Discover support options for you to use in conjunction with conventional medicine
Get this free eBook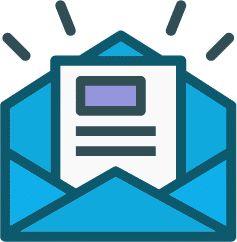 Do you wish to receive the latest news, publications and research of The Beljanski Foundation? Just fill out the form below to be subscribed to our newsletter.
Beljanski events
---
Learn more about natural, non-toxic approaches to cancer and other chronic diseases at one of the following events organized by The Beljanski Foundation or our Partners in Health. 100% of the proceeds will be donated to help fund anticancer research to cure cancer the natural way.