The origin of green tea began about 3 000 B.C. in China. At the time, green tea was very expensive to purchase and only accessible to the rich Chinese society. It was not until the 14th century that green tea became available to the general public. Nowadays, green tea is largely appreciated for enjoyment and health benefits. Green tea's health-promoting effects are attributed to green tea polyphenols (GTPs), such as catechins (GTCs), epicatechin-3-gallate (ECG) and epigallocatechin-3-gallate (EGCG).
Researchers say the chemical composition of green tea helps reduce inflammation, fight cancer and exhibits anti-viral properties.
The many benefits of green teas
---
Dr. Mirko Beljanski (1923–1998) shared the same passion that drives the fearless explorer, the patient archeologist and the innovative inventor: the passion for discovery.
At the Pasteur Institute, where he specialized in the field of cellular biology and cancerogenesis, he pursued his lifelong dream of bringing Nature and Science together to improve the health and well-being of people.
At the end of a prolific partnership in China, Dr. Beljanski was presented with a large box filled with many of China's finest teas known for their interesting health properties. Dr. Beljanski subjected each sample to a special test called the Oncotest to reveal their ability to naturally support the body's immune system. He recorded the positive results and filed them. Years later, after Dr. Beljanski's passing, we discovered his list. We searched for the organic source of each of those teas and tested this proprietary blend (OnkoTea®) for it's anti-cancer benefits.
Not all Green Teas are Created Equally
Since 1999, The Beljanski Foundation has vigorously worked on finding a natural cure for cancer. At the Kansas University Medical Center the anti-cancer activity of OnkoTea® was compared with the activity of several popular brands of tea including Bigelow, Kusmi and Lipton. The first tests analyzed the activity of OnkoTea® against breast cancer cells including one highly metastatic cell line. OnkoTea® was the best at reducing the number of breast cancer cells.
OnkoTea® also proved to be effective against liver and bladder cancer cells and showed impressive activity against four melanoma skin cancer cell lines. The data shows the viability of the cancer cell lines after exposure to extracts of each of the teas, with OnkoTea® "showing the best inhibitory effect."
The studies were conducted in vitro and tested a range of concentrations of the teas (200, 400, 600 and 800 micrograms per milliliter) at 24, 48 and 72 hour time points as shown in the images below. Cancer cell lines tested: Breast MCF-7, Metastatic Breast MDA-MB-231; Liver HepG2, Bladder 5637, Melanoma A375, UACC-257, SK-MEL-2, SK-MEL-5.
All Publications
"When it comes to anti-cancer powers, not all green teas are the same – some have much stronger healing activity then others. Four specific types of green tea showed much more effectiveness than others: Ceylon Green, Bi Lou Cun, Organic Gunpowder and Dragonwell.And a revolutionary new blend of select green tea contains all four, offering the highest level of protection against breast cancer – including MCF-7 and highly metastatic triple negative MDA-MB-231 cancer cells. In a head-to-head test against other green teas, this combination demonstrated the most cancer-stopping potential by far. (A second study pitting this select green tea against liver and bladder cancer cells showed equally stunning results.)What's more, maximum cancer-fighting power was reached after just 48 hours of exposure to the green tea-so just imagine what drinking a few cups of this select green tea every day could do…"
Michelle Cagan
Health Sciences Institute
Current models of carcinogenesis—how cancer starts—tell us that a gradual, but persistent exposure to carcinogens in our environment is responsible. Many of these carcinogens get into our cells, bind to our DNA and damage DNA structure. After chronic interactions with carcinogens, the DNA is destabilized—no longer structurally healthy, and the two strands of the duplex are sporadically separated, making the cell amenable to the onset of cancer. But if cancer starts by gradual build up of DNA destabilization, might gradual consumption of a mix of green teas with relatively potent anti-cancer effect be part of the antidote? It takes years for the DNA damage associated with cancer to develop and the habitual consumption of a tea with documented anti-cancer effects can be part of a prevention strategy.
What it says about green tea
In 1996, when Beljanski's laboratory was ransacked by the French army, all the cabinets and drawers were forced open and their contents were turned upside down. A truckload worth of documents was seized and whatever did not fit in the truck was abandoned, scattered all over the floor. A few days later, Gilda, his long-time assistant, walked to the laboratory to assess the situation and bring back some order to what looked like a crime scene (which in many ways it was). At her feet, literally, she found a piece of paper, bearing what she immediately recognized as my father's handwriting. It was a list of various kinds of teas, and, next to four of them the mention, "very anti-C." She sent me the paper, just in case it might be of value.
P.166 Winning The War On Cancer: The Epic Journey Towards a Natural Cure

Order Sylvie Beljanski's book now
Get a free chapter
Get an audiobook free chapter
What scientists are saying
---
Sylvie Beljanski on Green Tea and Breast Cancer
Donate to the Beljanski Foundation now and support our latest groundbreaking research to help people beat cancer at any stage.
Awarded Gold Seal of Transparency 4 Years in a Row
---
The Gold Seal has been awarded to The Beljanski Foundation by GuideStar. GuideStar by Candid's Gold Seal is given only to those non-profits displaying the highest level of transparency with financial reports, board governance and community engagement. This seal reveals our diligence with maintaining up to date data honestly and with integrity. Prospective donors appreciate this significant recognition of conscientiousness.
Need information or support? We can help! Write to us with your questions or concerns, or send us a callback request.
If you are a patient, survivor, caregiver, or healthcare professional, click on the button below and you will be redirected to the dedicated contact form.
Contact us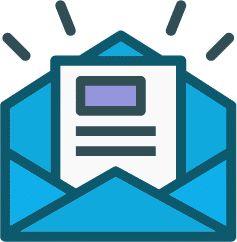 Do you wish to receive the latest news, publications and research of The Beljanski Foundation? Just fill out the form below to be subscribed to our newsletter.