In his exploration of the health benefits of plants, Dr. Mirko Beljanski studied the golden leaves of the Ginkgo biloba tree. The golden leaves, harvested in autumn, are free of the chlorophyll pigment that is a major component of the green leaves. He went on to determine that extracts of the golden leaves have important activities distinct from those found in the well-known green leaf extracts.
Recent breakthroughs in Cancer with Ginkgo Biloba
---
RADIOPROTECTION
Dr. Beljanski showed that the golden leaf Ginkgo extract protects our cells and tissues from the damage caused by radiation. Such damage is a significant side effect of radiation therapies and often takes the form of scarring or fibrosis. The Ginkgo extract is effective for preventing this damage and helping reduce the damage even after it has occurred.
---
ANTI-FIBROSIS
Skin cells exposed to radiation exhibit abnormally high levels of certain enzymes called RNAases. These enzymes process RNA molecules. Elevated levels of these enzymes disrupt this normal process leading to the development of radiation induced skin fibrosis. Dr. Beljanski discovered that the golden leaf Ginkgo extract inhibits these overactive enzymes, restoring normal enzyme activity and preventing fibrosis.
ANTI-CANCER
Dr. Beljanski found that these very same enzymes are elevated in the blood plasma of some cancer patients including breast, leukemic, pancreatic and melanoma cancers. He predicted that these overactive RNAase enzymes are a significant part of cancer pathology and we now know that these overactive enzymes can actually promote cancer growth and metastases. By inhibiting these enzymes Ginkgo may exert an anti-cancer effect.
New Research on Anti-Cancer Effects of Golden Ginkgo Leaf Extract
---
Ginkgo biloba Golden Leaf Extract (GGLE) Inhibits Melanoma Cell Invasion and Angiogenesis Through Inhibition of Angiogenin
This publication shows that the Golden Ginkgo Leaf Extract (GGLE) fights cancer progression by inhibiting two major survival strategies of cancer cells: blocking the recruitment of blood vessels that feed tumor growth; and curtailing the invasion of tissues that enables metastasis. This study, focusing on melanoma, was conducted at the University of Kansas Medical Center in Dr. Qi Chen's laboratory, a longtime collaborator of the Beljanski Foundation.
Cancers use more than one tactic to promote their advance. Not only do they divide rapidly, they send out a signal, called angiogenin, that stimulates new blood supply for tumors and strengthens their capacity to spread by penetrating neighboring tissues. GGLE specifically inhibits the release of this pro-cancer signal, thereby suppressing tumor growth and metastasis.
Combinations of GGLE for its anti-vascular and anti-metastatic activity with the Pao pereira and Rauwolfia vomitoria extracts for direct killing of cancer cells provide a formidable, non-toxic, triple action approach to the fight against cancer.
Read more:
Chen P, Wang T, Chen Q. Ginkgo biloba Golden Leaf Extract (GGLE) Inhibits Melanoma Cell Invasion and Angiogenesis Through Inhibition of Angiogenin. Integrative Cancer Therapies. 2023;22. doi:10.1177/15347354221134513
Read more
Mirko Beljanski and Physiological Regulation
Dr. Beljanski is best known for his anti-cancer extracts, Pao pereira (Pau pereira) and Rauwolfia vomitoria, but he also developed another plant extract that protects the body. For example, radiation causes serious damage to our cells and tissues and the golden leaf Ginkgo extract brings protection from this damage. It acts by normalizing the activity of a family of enzymes.
Find out more
The ginkgo tree is from the era of dinosaurs, but while the dinosaur has been extinguished, the modern ginkgo has not changed. After the atomic bomb in Hiroshima, the ginkgo was the first tree that came up. It's amazing.
What it says about Golden Leaf of Ginkgo Biloba
"Beljanski had become very interested in Ginkgo biloba after learning that six trees growing one to two kilometers from the 1945 atom bomb explosion of Hiroshima had survived the blast. Beljanski had noticed that in the plasma of cancer patients specific enzymes called ribonucleases* (RNase) extensively degrade RNAs. After further research, he went on to create a preparation based on the golden leaves (when leaves age they turn yellow and synthesize different profiles of molecules) of the Ginkgo biloba tree, which he found to be capable of efficiently regulating the in vitro and in vivo RNase activity. Taken during and after exposure to radiation, this specific golden leaf extract of Ginkgo biloba protects, prevents and even reverses (which to some means "heals") the fibrosis caused by excessive radiation, and brings patients' plasma RNase activity back to normal."
P.90-91 Winning The War On Cancer: The Epic Journey Towards a Natural Cure
Order Sylvie Beljanski's book now
Get a free chapter
Get an audiobook free chapter
Radiation induces excessive activity in a family of enzymes that leads to scarring and fibrosis. The Ginkgo extract restores normal activity of these enzymes so the fibrosis is prevented. Dr. Beljanski found that this same class of enzymes are hyperactive in various cancers and we now know that these enzymes can promote tumor growth. Ginkgo can neutralize this excessive enzyme activity and exert an indirect anti-cancer effect. Rather than killing cancer cells, the Ginkgo extract may inhibit these enzyme cancer "growth factors" and suppress tumor growth and spread.
The Power of Ginkgo
The Golden Leaf of Ginkgo Biloba extract protects the body from the negative impact of radiation. Dr. Beljanski proved this extract, through its regulatory or normalizing effect on cellular enzymes, enhances the natural cell repair process and helps the tissues to remain healthy, even when they are exposed to extreme physiological stresses, like radiation.
Ginkgo Prevents Cell Pathology by Restoring Enzyme Equilibrium
The normal regulation of enzyme activity is absolutely crucial to our health. The Golden Leaf of Ginkgo Biloba extract has been shown to repair the imbalance of the RNAase enzymes involved in fibrosis and cancer. There is also evidence that it can regulate other enzyme families including transaminases. The Foundation has initiated a new research program focused on using Golden Leaf of Ginkgo Biloba extract for enzyme regulation in skin cancer (melanoma).
What scientists are saying
---
Sylvie Beljanski & Dr John Hall PhD : Ginkgo Biloba as an anti cancer agent
Donate to the Beljanski Foundation now and support our latest groundbreaking research to help people beat cancer at any stage.
Awarded Gold Seal of Transparency 4 Years in a Row
---
The Gold Seal has been awarded to The Beljanski Foundation by GuideStar. GuideStar by Candid's Gold Seal is given only to those non-profits displaying the highest level of transparency with financial reports, board governance and community engagement. This seal reveals our diligence with maintaining up to date data honestly and with integrity. Prospective donors appreciate this significant recognition of conscientiousness.
Need information or support? We can help! Write to us with your questions or concerns, or send us a callback request.
If you are a patient, survivor, caregiver, or healthcare professional, click on the button below and you will be redirected to the dedicated contact form.
Contact us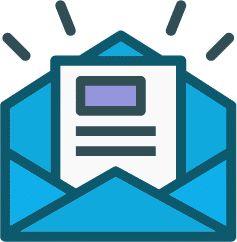 Do you wish to receive the latest news, publications and research of The Beljanski Foundation? Just fill out the form below to be subscribed to our newsletter.