Rauwolfia vomitoria (also known as Rauvolfia vomitoria) is a tropical shrub in the Apocynaceae family. Herbal preparations were used in African folk medicine for a variety of ailments. Rauwolfia vomitoria extract from the root bark was the first plant based agent found to exert anti-cancer activity in Beljanski's Oncotest.  He refined his extraction procedure to remove reserpine, which accounts for some toxicity. His final product was reserpine free and enriched in the anti-cancer compound alstonine.
Recent breakthroughs in Cancer with Rauwolfia Vomitoria
---
ANTI-CANCER
Research sponsored by The Beljanski Foundation conducted in the United States and China have confirmed the anti-cancer effect of the Rauwolfia vomitoria extract in many studies, revealing the extract's broad spectrum and lack of toxicity. Experiments conducted at Columbia University Medical Center and Kansas University Medical Center have shown that the Rauwolfia vomitoria extract is active against prostate cancer, ovarian cancer, pancreatic cancer and pancreatic cancer stem cells.
ANTI-INFLAMMATORY
A new study from researchers at Nanjing University in China demonstrates the remarkable anti-inflammatory potential of Rauwolfia vomitoria. In benign prostatic hyperplasia (BPH), inflammation causes prostate enlargement and consequent symptoms. The Rauwolfia extract restores normal prostate size and so alleviates the condition.  BPH is one of the most common forms of chronic inflammation and the Rauwolfia extract can serve as a natural, nontoxic remedy. Learn more
HORMONE BALANCE
The effect of Rauwolfia vomitoria in BPH is to reduce the levels of androgen receptors and to inhibit the enzymatic conversion of testosterone which removes the trigger for prostate enlargement. By bringing prostate hormones back into equilibrium, Rauwolfia vomitoria helps alleviate prostate inflammation and eradicates detectable features of BPH without evidence of side effects. Exerting an anti-inflammatory effect through its normalizing action on hormones is a remarkable talent that the Rauwolfia vomitoria extract shares with the Pao pereira extract. Learn more
Newly Released Study: Good news for all men over 50
---
Rauwolfia vomitoria extract suppresses benign prostatic hyperplasia by inducing autophagic apoptosis through endoplasmic reticulum stress.
In Benign Prostatic Hyperplasia (BPH), a chronic inflammation that causes prostate enlargement, Rauwolfia vomitoria extract triggers persistent autophagy that leads to death of BPH cells by apoptosis. The result is that BPH cells are removed from the body.
Normally, cells maintain homeostasis by recycling their proteins and organelles using a process called autophagy—literally "self-digestion". Autophagy promotes the survival of cells that contain defective proteins or structures: the recovered components can be reused to make healthy proteins and structures.
In BPH, Rauwolfia extract induces an extension of the self-digestion process called autophagic apoptosis, which ends in BPH cell death. For the serious inflammation in Benign Prostatic Hyperplasia, induction of autophagic apoptosis is just what the doctor ordered and Rauwolfia extract does it!
Rauwolfia extract is likely to trigger this mechanism in precancerous inflammations in other hormonally regulated tissues such as breast.
This new research, from Dr. Jun Yan laboratory in China, was published in the prestigious journal BMC Complementary Medicine and Therapies https://bmccomplementmedtherapies.biomedcentral.com/articles/10.1186/s12906-022-03610-4
Read more
Rauwolfia Vomitoria And Its Effectiveness With Different Cancers
The Beljanski Foundation has sponsored research and generated publications about the Rauwolfia vomitoria (Rauvolfia vomitoria) extract's activity against prostate, ovarian and pancreatic cancers and pancreatic cancer stem cells. A new paper describing the anti-inflammatory effects of the Rauwolfia vomitoria extract in benign prostatic hyperplasia was published in 2022.
Since 1999, The Beljanski Foundation has worked toward a natural cure for cancer. The primary focus has been the anti-cancer and anti-inflammatory action of the Pao pereira (Pau pereira) and Rauwolfia vomitoria plant extracts developed by Dr. Mirko Beljanski. Click the button below to view all the publications about the Rauwolfia vomitoria extract.
All Publications
LEARN MORE ABOUT THESE research PUBLICATIONS IN 1MN
Mirko Beljanski and the Anti-Cancer Activity of Rauwolfia Vomitoria Extract
Dr. Mirko Beljanski is best known for his anti-cancer extracts, Pao pereira and Rauwolfia vomitoria, because of their broad spectrum and non-toxic anti-cancer effect. The Beljanski Foundation's more recent research has demonstrated that they are also effective against all stages of cancer including precancerous chronic inflammatory conditions, early and mid-stage cancers, as well advanced and metastatic disease. The studies demonstrating anti-cancer stem cell activity mean that the extracts are effective in preventing cancer recurrence. And due to the absence of side effects these extracts can be used aggressively when needed.
Find out more
"The research work of Dr. Mirko Beljanski led to the development of nutritional supplements that are potentially beneficial to cancer patients, either alone or in combination with anti cancer activity."
Dr. Michael B. Schacter, MD, CNS
Director of the Schachter Center for Complementary Medicine
The Rauwolfia vomitoria and Pao pereira extracts target destabilized DNA, which is characteristic of all cancer cells of all types. By binding specifically to the damaged DNA structure in cancer cells the extracts disable the process of DNA replication which prevents cell division and leads to cancer cell death. The normal process of DNA replication and cell division in healthy cells is unaffected so the extracts are nontoxic.
RAUWOLFIA VOMITORIA EXTRACT FOR CANCERS IN HORMONE REGULATED TISSUES
There have long been indicators the Rauwolfia vomitoria extract is especially effective for cancers in hormonally regulated tissues. Monique Beljanski worked side by side in the laboratory with Dr. Mirko Beljanski for many years. She recently commented that, "In the course of our experiments, Mirko and I noted that the Rauwolfia vomitoria extract was most effective for fighting hormone dependent cancers. Breast, prostate and ovarian in particular."
ANTI-INFLAMMATORY ACTIVITY OF RAUWOLFIA VOMITORIA
In addition to its well established anti-cancer effect, Rauwolfia vomitoria also functions as an anti-inflammatory. This effect is described in a new paper that was published in 2021. The anti-inflammatory effect occurs by rebalancing androgens in older men and thereby removing one of the triggers for prostate enlargement and BPH.
Breast or Prostate Cancer:
Hormone Therapy or Rauwolfia Vomitoria?
---
Purpose
To suppress prostate cancer or breast cancer by treatment with a hormone of the opposite sex –female hormone for the prostate or male hormone for the breast.
Results
Quite effective
Multiple side effects
Fatigue
Hot flashes
Pilosity
Loss of sexuality
Swelling of the breasts
Erectile difficulties
Alteration of the voice
Acceleration of metastasis in the bones, in particular.
Benefits of Beljanski Rauwolfia extract without reserpine
---
1. Although not a hormone, the alkaloid of Rauwolfia, alstonine, binds to the same sites as the hormones, and thereby dilutes their cancer promoting effect:
Same benefit as with hormonal treatment
But without the side effects
2. Alstonine is an anti-cancer molecule.
It penetrates the cancer cell (porous cell membrane)
It goes into the nucleus and the nucleolus of the sick cell
And DESTROYS IT. (What a hormone does not do)
3.Rauwolfia (Rovol V) has no toxicity or side effects once reserpine has been removed.
NB: Pao Pereira can also be used but does not have the same affinity for these hormone-dependent sites.
What it says about Rauwolfia vomitoria
A week later, Bernard Fourche came to New York. We met and he explained, "My company used to do the extraction process for your father. Then the army came and seized all the raw material and all the finished products. But they did not look into the machines, at what was actually being processed at the time of the raid. I have several hundred liters of Pao pereira extract, purified Rauwolfia vomitoria extract as well as golden leaf Ginkgo biloba extract available to you if you want them… Do you want them?"
P.30 Winning The War On Cancer: The Epic Journey Towards a Natural Cure
Order Sylvie Beljanski's book now
Get a free chapter
Get an audiobook free chapter
What scientists are saying
---
Therapeutic Synergies of Beljanski's Extracts | Dr. John Hall and Sylvie Beljanski | The Beljanski Foundation
Latest in Pancreatic and Ovarian Cancer Research | Dr. Qi Chen, PhD | Department of Biochemistry, University of Kansas Medical Center
2 Plant Extracts Treating Cancer Stem Cells | Sylvie Beljanski | The Beljanski Foundation
Latest in Prostate Cancer Research | Jillian L Capodice, MS, LAC | Department of Urology | Columbia University
Donate to the Beljanski Foundation now and support our latest groundbreaking research to help people beat cancer at any stage.
Awarded Gold Seal of Transparency 4 Years in a Row
---
The Gold Seal has been awarded to The Beljanski Foundation by GuideStar. GuideStar by Candid's Gold Seal is given only to those non-profits displaying the highest level of transparency with financial reports, board governance and community engagement. This seal reveals our diligence with maintaining up to date data honestly and with integrity. Prospective donors appreciate this significant recognition of conscientiousness.
Need information or support? We can help! Write to us with your questions or concerns, or send us a callback request.
If you are a patient, survivor, caregiver, or healthcare professional, click on the button below and you will be redirected to the dedicated contact form.
Contact us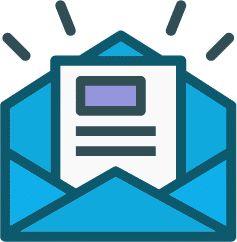 Do you wish to receive the latest news, publications and research of The Beljanski Foundation? Just fill out the form below to be subscribed to our newsletter.