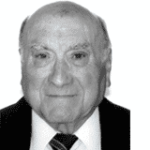 At 70 years old, my doctor stated that I had a "large, but flexible" prostate. It turned out that I was suffering from a mild adenoma of the prostate. My PSA levels, already 19 (the normal rate being under 5), continued to increase rapidly until hitting 39.
Very distressed over the diagnosis and in an attempt to fix these dismal readings, I turned exclusively to Beljanski's ingredients notably Pao pereira, because I knew that this approach wasn't aggressive. Thanks to Dr. Beljanski, the situation improved rapidly.
Now I am back living a normal life. I garden every day and I don't have any major problems. As of June 2010, in terms of my prostate, everything is going well and, at 93 years old, I am very active and the president of the "Happy Retirees" club in my town.