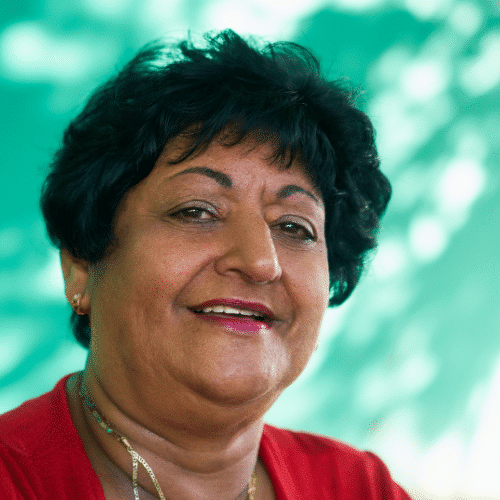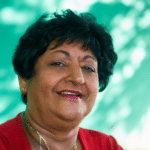 Evidence of ovarian cancer and metastasized uterus to the intestines and bladder – Stage 3
---
March my life changed. I was a 53-year-old suffering from cancer of both ovaries, and of the uterus. I also have metastases in the intestines and the bladder.
My cancer is labeled: stage 3 cystadenocarcinoma, the tumor marker which is CA 125 is then at 3677 which is exceptionally high. The norm being from 0 to 35.
I have been operated on twice, in March and in April. My first course of chemotherapy was on April 19 and was very difficult. I experienced uncontrollable vomiting, extreme fatigue and was unable to assume the daily actions. I became totally dependent; I couldn't stand up anymore and my morale is at its lowest. I lose 19 kg in 1 month and the future looked very dark to me.
On the advice of a physiotherapist masseur friend, I discovered, and decided to use the molecules of Professor Beljanski that I ordered in the USA from Natural Source. I started taking them on April 23.
Very quickly after a few days of taking them I started to feel better, my strength returned.
I was nervous about the second course of chemotherapy. Miraculously I experienced no problems to the astonishment of the caregivers, my friend who came from Rochefort sur Mer to help me, and myself.
I immediately made the link between my improvement and Beljanski supplements.
The other 4 courses of chemo are also going remarkably well, I will only have a slight bone marrow aplasia at the 6th course only.
I took the Beljanski molecules in complete transparency with the surgeons and oncologists who took care of me, they all received files sent by the CIRIS.
I specify that I was treated at the hospital where I was a nurse for 28 years.  This hospital facilitates communication and exchanges on the discoveries of Mirko Beljanski.
Many agree that my results are astounding. Two months after discovering my cancer, the CA 125 is at 37 and the abdominopelvic scanner has returned to normal.
Today the CA 125 is at 12, the PET scan only shows an image deemed suspicious on my bladder.
I was operated on for the 3rd time on Tuesday, November 29 and I am living because of the protection of the "Beljanski" products.
In conclusion: The surgery, chemotherapy, Beljanski supplements and the supportive psychotherapy encouraged me to keep the hope of conquering this cancer.  I now feel fulfillment in my life which is not completed.
One certainty drives me, it is that the action produced by the absorption of Beljanski molecules allowed me to live these past months with dignity and comfort.
The selectivity of action and the synergy with the "Beljanski" products and the chemotherapy, the effects of which were so undesirable at the first treatment, worked a real miracle. I'm still on my feet, dynamic, and have been able to complete all of my projects because none have been postponed or canceled to date.