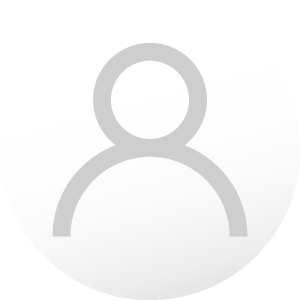 In April 2020, we found out that our 3 year old Suzanne had a childhood cancer called neuroblastoma. We are slowly understanding that its at an advanced stage and that the cancer is very aggressive. Also, the tumor is in a bad area since it is in her neck and the rate of metastasis is extremely high and has invaded her whole body from head to toe.
The prognosis is terrifying us and the protocol care is very long and heavy (2 years with high dose chemotherapy, followed by a stem cell transplant, removal of the tumor, radiotherapy and immunotherapy). We are also told that the risk of recurrence at this stage is very high.
We then enter a deep tunnel…
As soon as Suzanne's treatment began, we decided to put all the chances on our side: a friend told us about the Beljanski extracts and we started to give her RNA Fragments (ReaLBuild) immediately. During the whole first phase of chemotherapy, which lasts 3 to 4 days and than starts again after a 7-day break over a period of 3 months, we noticed that our daughter remained in good shape, always full of energy and did not get any additional infections.
Little by little, the metastasis disappeared and the tumor became smaller and smaller, so that the surgeons decided not to operate.
One month before the bone marrow transplant, we also administered Pao pereria (Pao V) through her gastrostomy tube because she could not swallow the capsules. The transplant went very well and she quickly recovered without any side effects. Then, when she started taking the extracts again her blood levels (which were at their lowest), rose very quickly.
Then she had to receive 15 sessions of radiotherapy. We know that radiation is aggressive and risky for small children. We decided to give her Golden Leaf Ginkgo (Ginkgo V) in conjunction with radiotherapy. Everything went very well and there are no side effects to this day.
Suzanne finished this long journey with 6 months of immunotherapy. Despite bone pain in one leg, the treatment is going well.
The course was intensive and risky, but Suzanne passed all the stages with flying colors and without any negative side effects (although a multitude of serious side effects do exist and were predicted for her) and in only 14 months instead of 2+ years.
Our little champion, with her strength and her joy of life, has done miracles. Today, she is in remission and in great shape and we are convinced that the Beljanski extracts had everything to do with it. This is why Suzanne continues the to take these 3 extracts. She was also able to go to school with peace of mind because thanks to the RNA Fragments, her immune system is strong enough to be protected from the all the microbials at school.
We are out of the tunnel, the light is there. We are convinced that by continuing the Beljanski treatments we are helping her to avoid the high risk of recurrence and to move forward with confidence and serenity.
Thank you for your support!
Suzanne B.