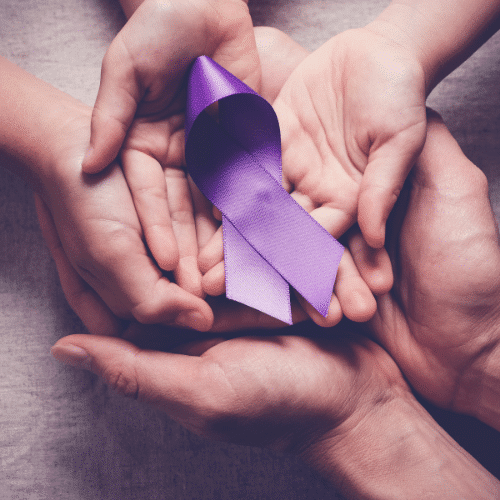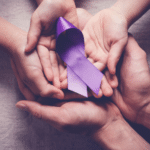 We warmly thank Mr. Emile L. for taking the time to write this testimonial. Sharing your experience will help give hope to all who are affected with this terrible disease. We are glad to know that you are recovering.
I had pancreatic cancer.
It all started in early June 2018 when I felt a strong, intermittent pain in the lower part of my chest.  
After 10 days I went to see my doctor, who did not see it necessary to conduct an examination and simply prescribed me pain medication. 
The pain persisted and I returned to the doctor in July. At that time, the pain had already spread to my back. The doctor prescribed physiotherapy sessions.
As the pain grew stronger and more frequent, I returned to my clinic for the 3
rd
time in August. My doctor was away on leave at the time and the other attending doctor prescribed me a double dose of my regular ulcer medication that I take every day. I insisted that my symptoms are not the same as for my stomach ulcer or heartburn, but I was again told to double my regular dose. 
Towards the end of August I began to sweat heavily at night and my condition grew worse throughout September. 
In late September I decided to see a different doctor, who immediately prescribed a blood test. Once the results came in, the doctor requested an ultrasound and additional examinations.
The exams discovered abnormalities in the liver and pancreas. In particular, the doctors confirmed an inflammation of the pancreas. Later, the biopsy revealed a moderately differentiated adenocarcinoma.
The doctors told me that they cannot cure this type of cancer, as it is too far advanced. My best case was stopping the progression of the disease. When I asked if I was going to live, the surgeon gave me no answer. 
FIRST SESSION OF CHEMOTHERAPY
I started my first chemotherapy session on November 6, 2018, planning to continue until the end of 2018 with sessions every two weeks. The plan was to continue this treatment until the end of 2018, which I did.
My results were very disappointing. After 4 cycles of chemotherapy the pancreatic cancer showed no signs of remission and the cancer was both well advanced and metastatic to the liver. While I tolerated the treatment fairly well, the tumor did not decrease in size and the hepatic level actually grew. The failure of the treatment was regarded as a very poor prognosis by my doctors, who stated that there are no clinical trials that they could recommend to me and prescribed me another round of chemotherapy.  
BELJANSKI'S HELP
I began another round of chemotherapy in January 2019, but this time I decided to complement my treatment with Mirko Beljanski's supplements thanks to the advice of a friend who herself had cancer approximately 10 years ago. I tried to get in touch with a number of doctors to discuss Mirko Beljanski's supplements, but none of them were willing to discuss them with me.  I was told that they do not want to lose their license.
Finally, I reached Monique Beljanski who recommended that I take a regimen of Pao periera, Rauwolfia vomitoria, Golden Leaf of Ginkgo Biloba and RNA Fragments weekly. After following this regimen for 3 months I was scheduled for another exam. This time, the result was a remarkable reduction in size of the pancreatic tumor, as well the secondary hepatic lesions. My doctor was surprised and remarked that we had the disease under control. My chemotherapy sessions were subsequently extended for another 3 months, and I continued taking Mirko Beljanski's supplements as previously recommended to me. In mid-2019, I underwent another exam that showed that I am in remission. After finishing my last chemo session the doctor attributed my success to the chemotherapy and did not mention a word about Mirko Beljanski's supplements, despite knowing that I was using them and how important they were in my recovery.
I hope that my testimonial will give hope to those currently sick. Remain positive and keep your spirits high despite the fatigue. I am not unique, nor stronger than others. If Mirko Beljanski's supplements worked for me, they would also work for others.
Mr. Emile L.